Vessel Charter
---
We are engaged in various types of charter all types of commodities. We arrange for our clients various sizes of vessels for efficient & effective transportation. ACIMS has experience in helping you to charter vessels. We provide vessel chartering services for routes covered by commercial liners. We also provide charter for cargo that can't be accomodated on conventional services. Our team of experts will secure for you the right type of vessel to meet your needs. The vessels van vary in size as well as have different capabilities. We access to a network of vessels like Dry Cargo vessels, Tankers, Bulk Carriers, Hovercraft, etc.
Marine & Civil Engineering
---
Our team integrates civil and marine engineering with environmental permitting, wastewater treatment plant operation and maintenance. Our technical expertise and excellence gives brands us with the necessary skills to evaluate existing conditions, carry out feasibility studies, plan, budget, design and construction management to a wide range of projects. The cordial relationship that exists between the local state authorities and agencies helps us in the efficiently processing the necessary documents, licenses or permits needed. We are always dedicated to tailor our services to each of our customer's needs.
Consultancy
---
With our long experience in different maritime fields, we offer day-to-day advisory services that helps our clients to achieve their goals within the ever growing complexities of the shipping business. We provide high quality commercial claims handling, technical services, legal consulting and recruitment of maritime personnel at competitive prices. Our success depends on the sensitivity and responsiveness of the customer's needs.
Heavy Equipment Repairs
---
We are specialists in the maintenance and repair of heavy-duty machines, vehicles, construction and earth moving equipment. We carry out repairs on bulldozers, boom trucks, backhoes and backhoe loaders, agricultural tractors, dredging equipment, drilling machines, etc. Our heavy equipment repair services can be carried out both at our repair center as well as in the field.
Offshore Equipment
---
ACIMS offers a wide range of equipment for marine, oil & gas industries. Our high quality products include and not limited to: Lifting Equipment, Engine Spare Parts, Hydraulic Components, Oil & Oil Filtration Systems, Spare Parts for Personnel Transfer Basket, Fall Arrest & Rescue Equipment, Mooring Equipment, Offshore Emergency Kits, Ship Medicine, Statoil Marine Oil and Lubricants, Line Throwers and much more.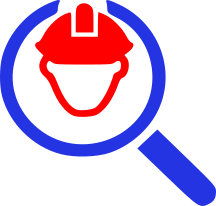 Personnel Sourcing & Outsourcing
---
ACIMS has a great experience in sourcing and outsourcing contract labor for vessels and oil and gas industries. We have a wide range of man-power available to fill in positions from basic labourers to highly experienced staff in the oil and gas industry. Our outstanding services have been the reason our customers have trust in us. We supply screened and qualified personnel that are flexible enough to meet your needs.
Offshore Support
---
We provide agency support services to STS operations off West and Central African Ports with highly qualified staff. Our shore and offshore services are highly monitored and and supported by the service concerned.
We provide: - Welders - CWI – Certified Weld Inspectors - Construction Inspectors - Electricians - Structural / Pipe - Apprentice / Journeymen - Pipeline Personnel - Offshore Rig Hands - Fitters - Crane Operators - Mechanics - Consultant Services - Engineers - Equipment Operators / Drivers - Roustabouts - Riggers - Fabrication - Welders Helpers - Safety Specialist and many more.
Industrial Welding Services
---
We have a team of certified welding engineers and technicians who are able to weld to precision. We have also invested in machinery that enhances our ability to weld to specification. We carry out inspection and quality assessment for all our welding projects. ACIMS is a fabrication partner you can depend on for reliability, high quality, timely production and delivery.